JEARRARD'S HERBAL
Thats enough introduction - on with the plants!
To navigate this site, use the links above, or the detailed links at the bottom of this page.
... out in the garden.
18th February 2007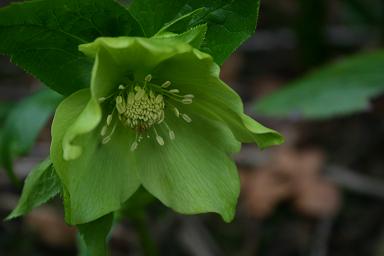 Helleborus x hybridus Harvington Green .
I have probably put too many Hellebores onto this page recently, but they are so fabulous it is always difficult to leave anything out. this wonderful green is a great joy - I also have some forms that are rather unpleasant, so there is some sorting to be done!




18th February 2007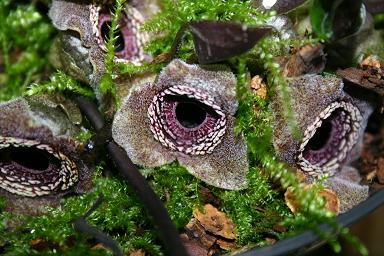 Asarum infrapurpureum BSWJ 1994 .
I got this from Crug Farm Plants last year, and it has prospered, and it now being delightful. The curious greyish flowers are the first thing to burst from the winter buds as soon as growth restarts.




18th February 2007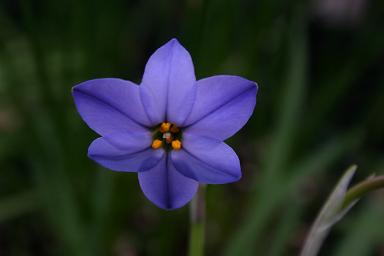 Ipheion uniflorum 'Jessie' .
One of the more recent selections, and the deepest blue that I have seen. Ipheion get a bad press, mostly because they smell rather oniony , but they flower early in the spring and make good robust clumps in difficult dryish locations.




18th February 2007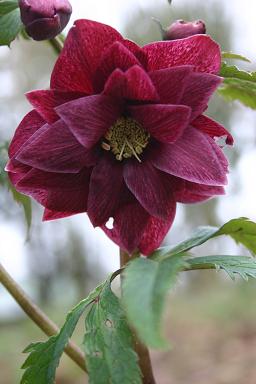 Helleborus x hybridus Double Red .
I have a few double red Hellebores, some better red than others. They also vary in form. The typical forms can look rather like the sweepings from a butchers shop, but I thought that the rosette shape of this one was worth recording. Unfortunately, it has yet to produce any seed.




18th February 2007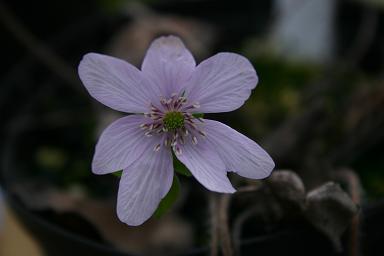 Hepatica x media 'Sue White' .
A very pretty pink form of this vigorous hybrid. I have been giving it a lot less shade this year, and as a result it seems to be producing a lot paler flowers , which is the reverse of the intended outcome. Hepatica can be perverse. Adorable but perverse!




18th February 2007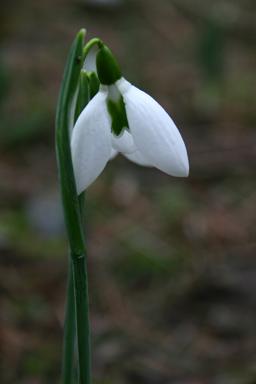 Galanthus 'Warley Place' .
Many years ago I was able to collect a couple of snowdrop bulbs from Ellen Willmot's decaying garden at Warley Place (with the kind permission of Essex Naturalists Trust who now own it). They have prospered here producing a number of slight variations on the Galanthus plicatus theme, but flowering rather earlier than the typical form. One day I will sort out the best forms, but for now they are just 'Warley Place'.





To find particular groups of plants I grow, click on the genus name in the table above. Click on the "Index" box at the top of the page for the full list.
I have a lot of good intentions when it comes to updating this site, and I try to keep a note about what is going on, if you are interested.
If you want to contact me, the address is infoMONKEYjohnjearrard.co.uk
When typing the address in, please replace MONKEY with the more traditional @ symbol! I apologise for the tiresome performance involved, but I am getting too much spam from automated systems as a result of having an address on the front page.