Sarracenia oreophila O-16-MK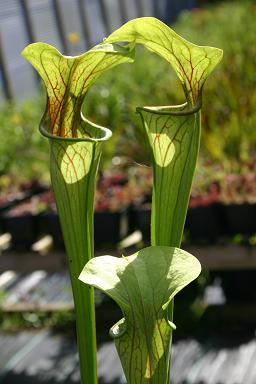 29th May 2007
Heavily veined, Georgia.

Also assumed to originate from the population in Towns County. Don Schnell desribes the population generally as having "relatively fine venation, which weakens in the hood. The column leans slightly forward, and many lids are not squarely over the pitcher mouth but at about an 80 degree angle." (Carnivorous Plants of the USA and Canada, 2nd ed,Timber Press, 2002.)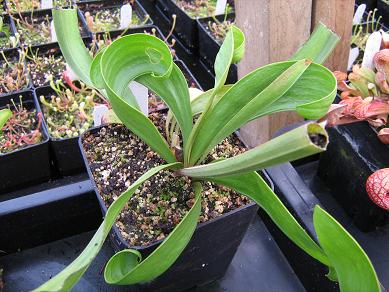 7th October 2007

This plant has broad phyllodes that are very strongly curled at the tips. It would be interesting to know if this was typical for the Towns county (and Clay Co, NC) population. They are quite distinct from the plant O-4-PM.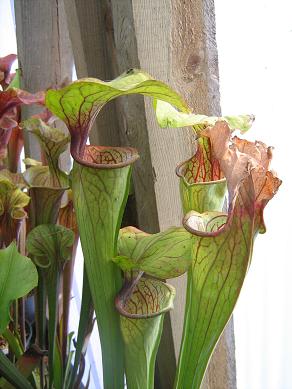 16th July 2008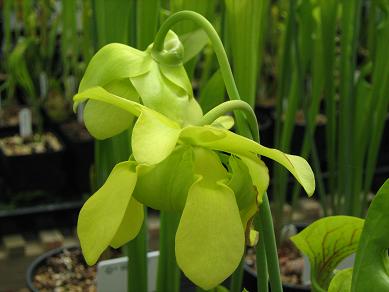 4th May 2009
10th June 2010