Sarracenia x readii 'Farnhamii' H-43-AP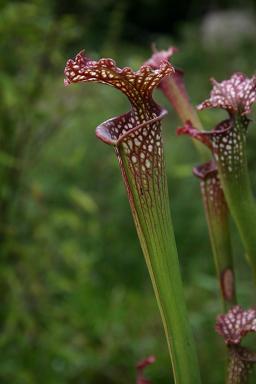 17th September 2006

Sarracenia (leucophylla * rubra).
Sarracenia Farnhamii is an old synonym for S. x readii and the name should really be discarded, however it would seem that one or two clones of the hybrid have been called "Farnhamii", possibly since the Victorian era so it seems useful to maintain the name for the moment.
I think that this is the clone known as the red topped form.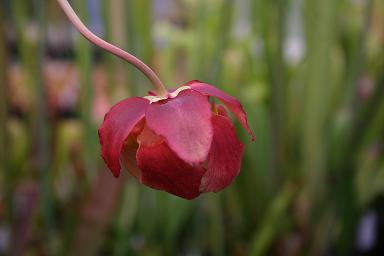 6th May 2007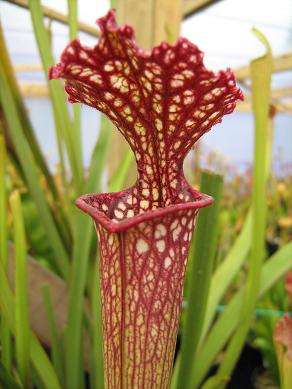 16th November 2008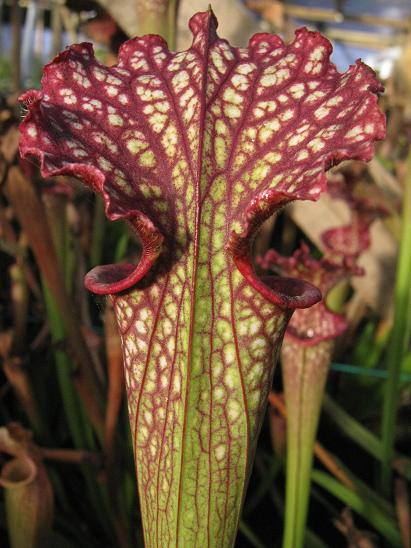 25th December 2009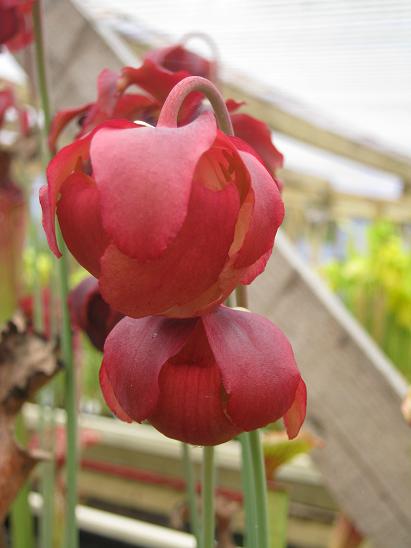 30th May 2010