Liquidambar styraciflua 'Worplesdon'
Archive entry 10.11.08
Archive entry 08.02.09
Archive entry 01.11.09
Archive entry 06.11.11
Archive entry 04.11.12
Archive entry 10.11.13
Archive entry 02.11.14
Archive entry 01.11.15
Archive entry 06.11.16
Archive entry 20.11.16
Archive entry 28.10.18
Archive entry 03.11.19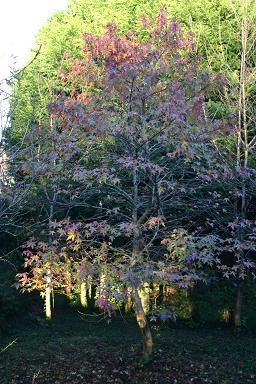 20th November 2005

One of the best cultivars for autumn colour - my little tree doesn't really get enough sun to do well, but it has occasional moments of reddish glory.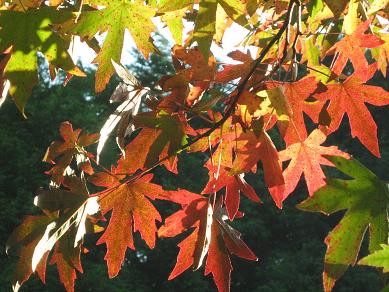 12th October 2008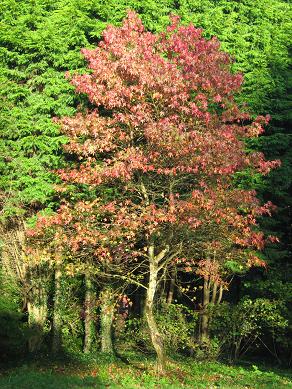 7th November 2008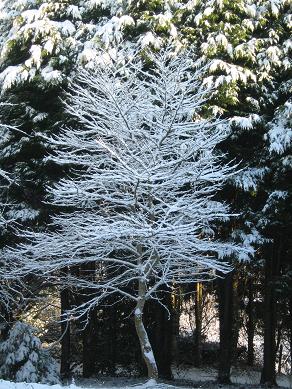 3rd February 2009

I spend the autumn waiting for the most fleeting glimpses of colour from the dying leaves and then I get this structured white bonus in the winter.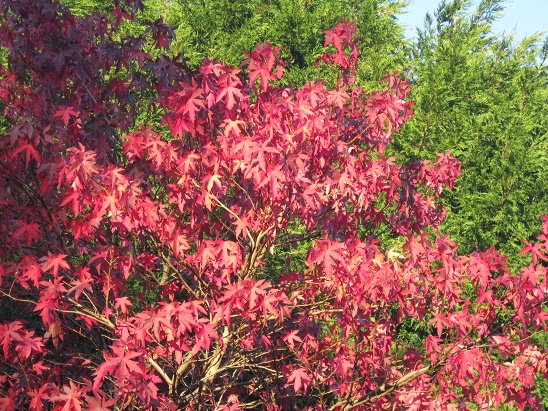 6th November 2011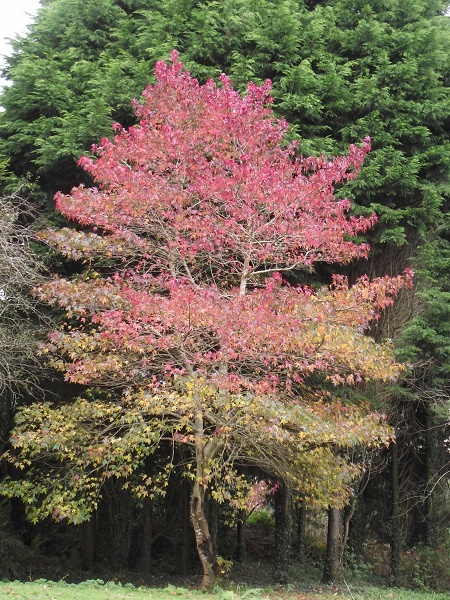 10th November 2013

I have been clearing trees to the south of it so that it gets some sun through the day and the autumn colour is improving as a result.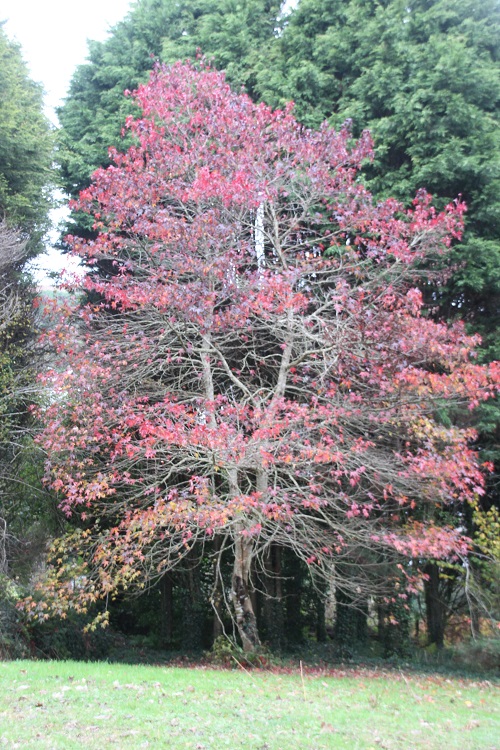 8th November 2018