Eucalyptus pauciflora ssp niphophila
Archive entry 22.06.08
Archive entry 19.12.10
Archive entry 09.06.19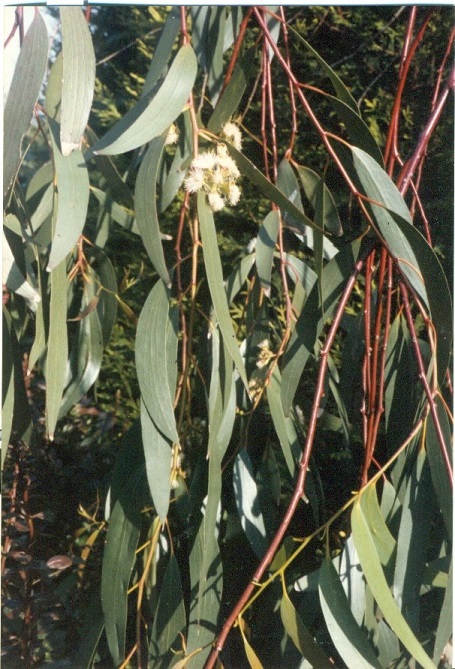 11th May 1999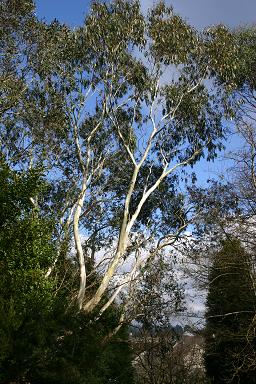 20th July 2008

Here it is, looking good.

That is really the only reason for it being here.

I planted ten of these trees, in an informal avenue through the garden, in 1982 or 83. A few died, a few blew over, I ran over one with the mower, and I have three or four of them left.

I took the photograph because I was busy with little fiddly photographs of snowdrops, and as I walked back down through the garden, the sun was shining on the trunk, against a beautiful blue sky, and I stopped and was amazed by its beauty. And that is why I grow trees.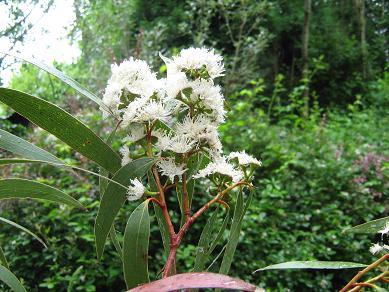 20th June 2008

They flower magnificently every year, but I only know about it if there are storms in the night and the flowering twigs get broken off.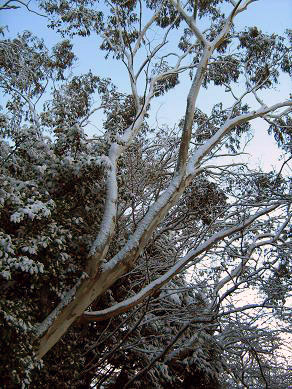 3rd February 2009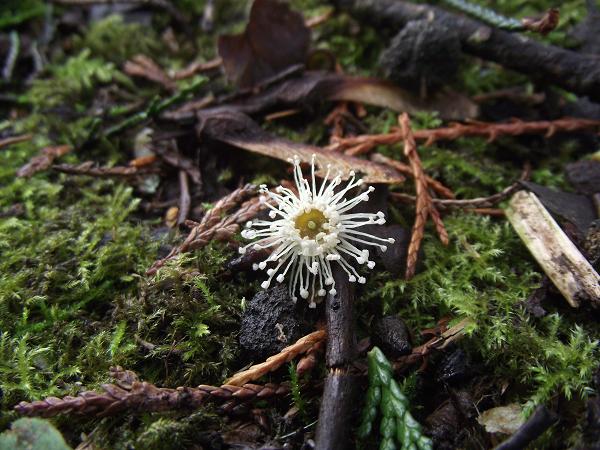 19th December 2010

The first time I found one of the beautiful little stars on the ground I was mystified and spent several minutes peering at it before the penny dropped.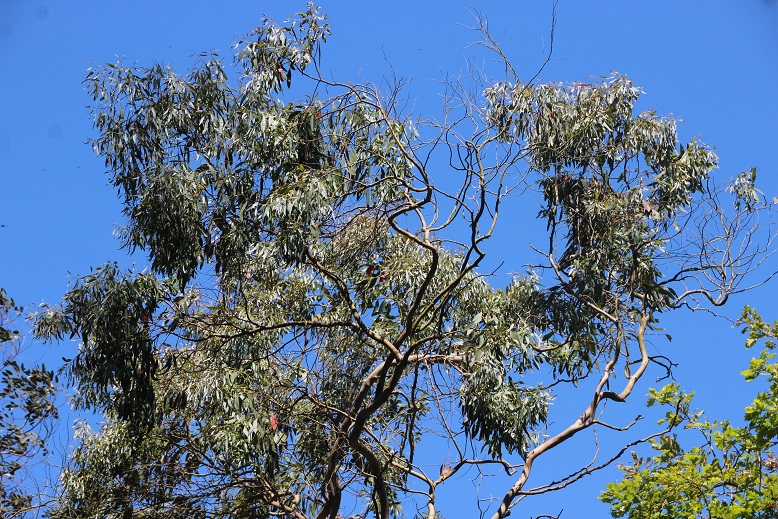 25th May 2017