Erythronium 'White Beauty'
Archive entry 21.04.13
Archive entry 13.04.14
Archive entry 12.04.15
Archive entry 03.04.16
Archive entry 24.04.16
Archive entry 14.04.19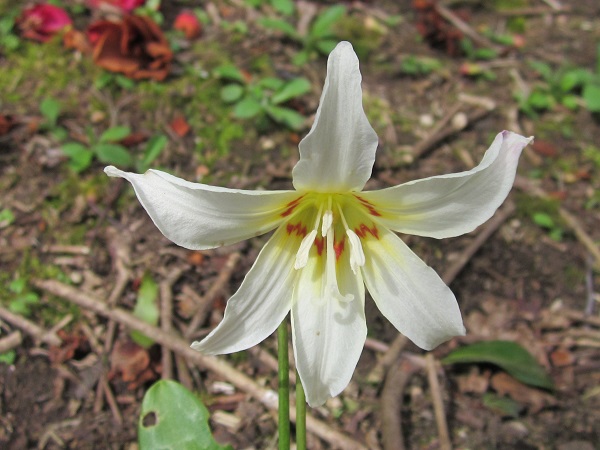 26th April 2013

Last year my enthusiasm for Erythronium took me on a short tour through the wholesale catalogues and I was unable to resist 100 'White Beauty' which are now flowering for the first time. I have planted them in a mass under the Camellias. They have been a bit feeble in the first year but that is probably a result of being dried off and transplanted. I am expecting great things from them next year!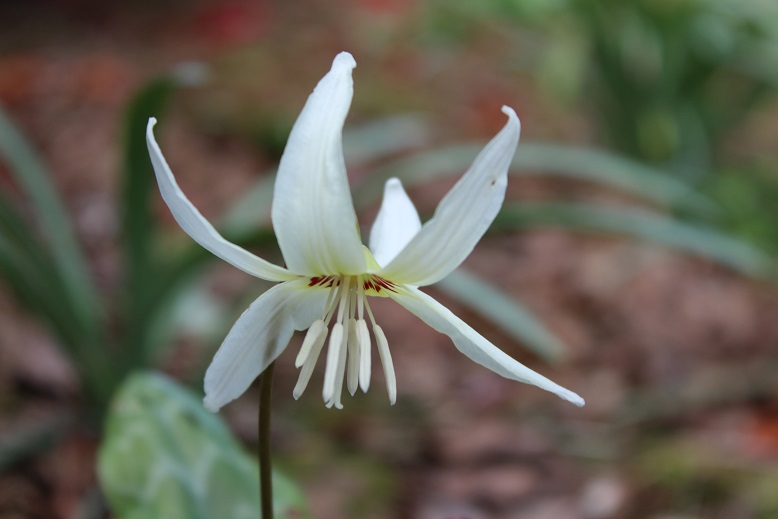 11th April 2015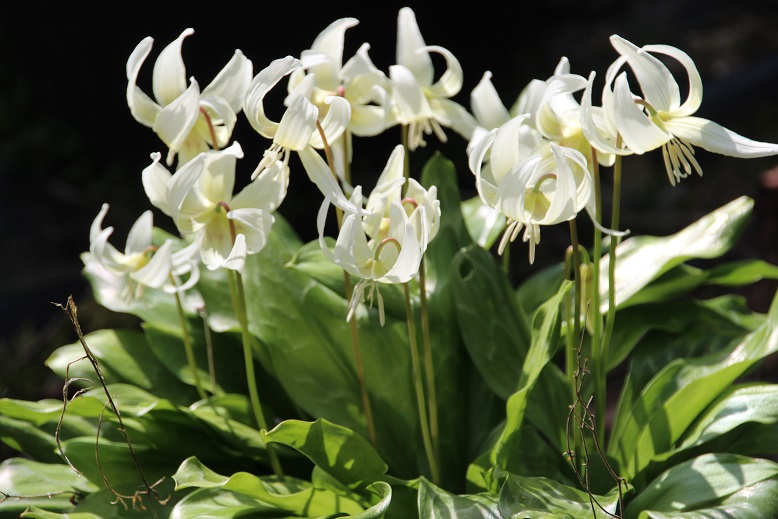 7th April 2017

My small plantation is slowly becoming a thing of wonder in early April. I enjoy them from the moment the first shoots appear until the last flowers fade and the leaves start to die back.
It is generally accepted now that this is a selection of E. californicum and not a hybrid.