Erythronium californicum
Archive entry 06.04.14
Archive entry 31.03.19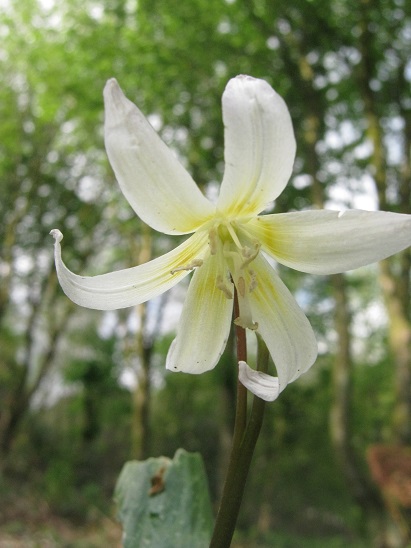 19th April 2012

A vigorous white flowered species that has frequently produced spectacular hybrids. It is found in the mountains of Northern California in seasonally moist locations.
The late Jim Archibald said that he only ever found them growing in mineral soils but I suspect that it resembles many of the South African bulbs, favouring mineral soils where the underlying impermeable rock has held some residual water below the surface.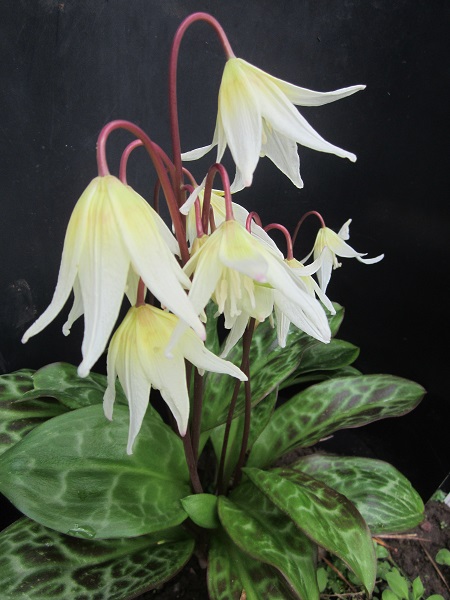 18th April 2014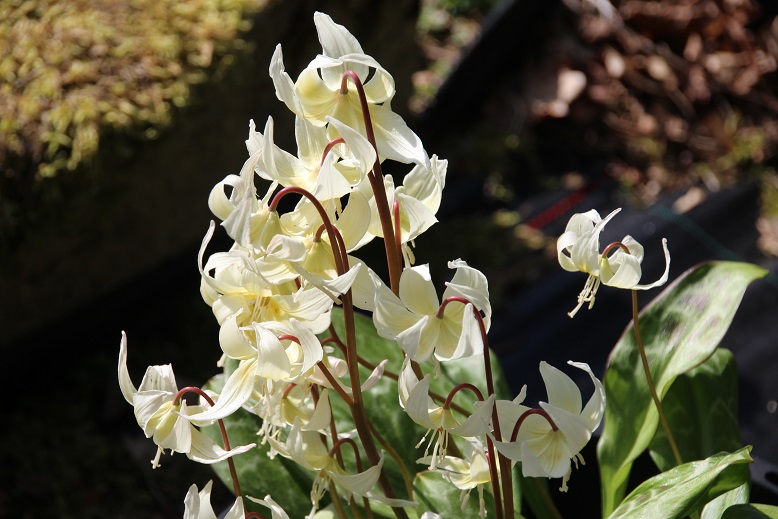 7th April 2017

Has bulked up well in the light shade of some Field Maples. Quite spectacular when it gets caught in the evening sunlight.