Drosera 'Lake Baggerup'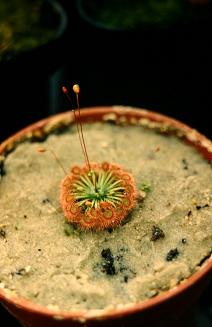 Like 'Beermullah' this is now treated as a form of Drosera occidentalis White flowers grow singly at the end of thread like pedicels. Good rosettes of foliage.

Originally given to me by John Watkins in 1979 as gemmae, only one of which grew on to make a plant, but then reproduced prolifically.

Gemmae are easily transported, but have to be kept moist or they suffer.